The MCC team is back with the September 2021 edition of Adnews Monthly!
 News #1:  New Adfast team members
The Adfast family is growing! 12 new people have joined the team in the last month.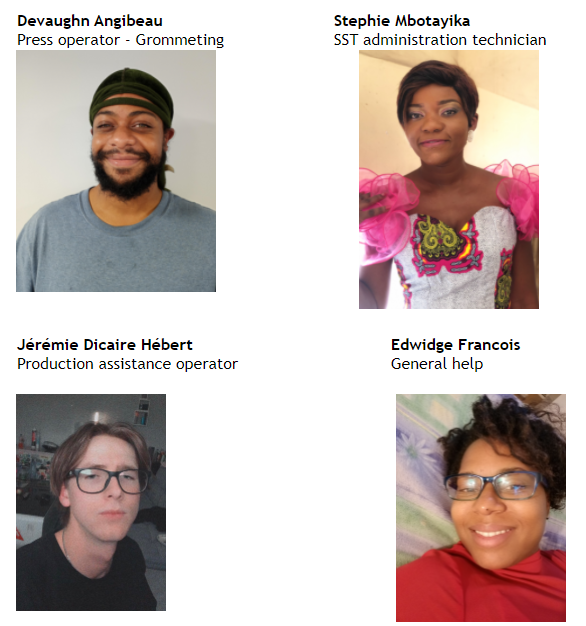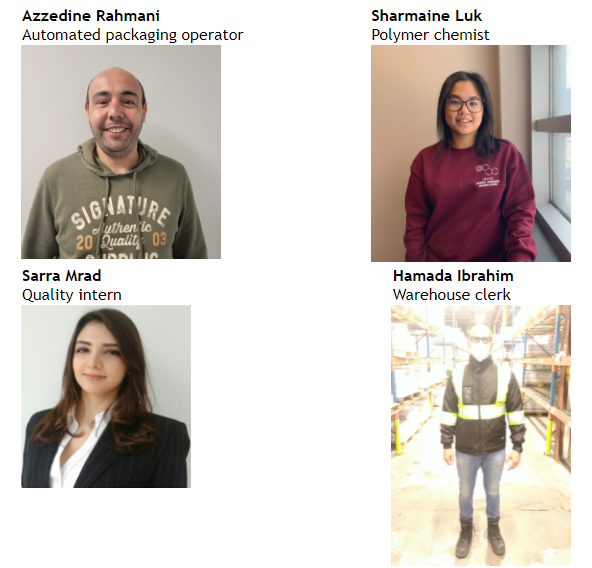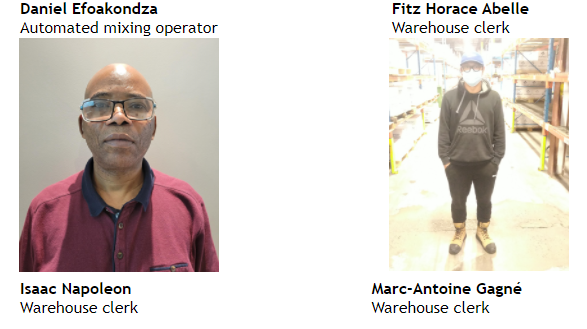 Congratulations and welcome to the team!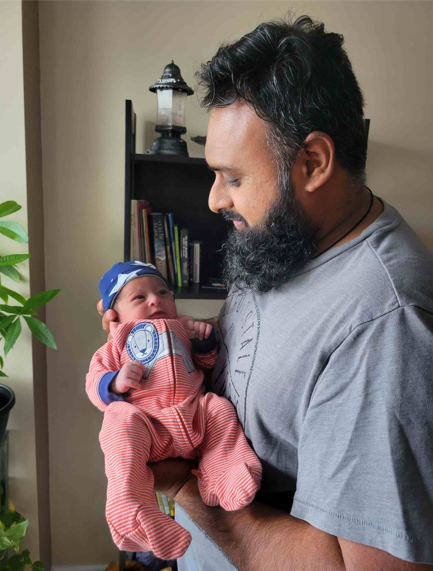 News #2: New member of the Adfast family
Congratulations to Muhammad Javaid and his wife for their new baby boy Yahya. The Adfast family wishes the three of them much happiness!
 News #3: Mercador finalist
Adfast is very pleased to be one of the provincial finalists for the MercadOr Export Leader Award.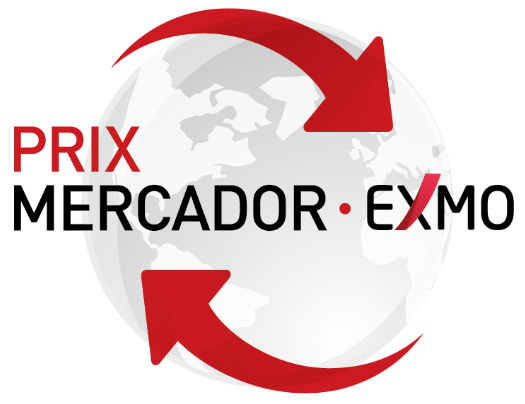 Adfast was honored due to its growing presence outside of Quebec and it's expanding network of Adstores, warehouses and Admobile stores on wheels!
Congratulations to all employees for your hard work! The winners will be announced on November 4th during a virtual gala.
Click here to learn more and here to view all finalists
 News #4 : Adfast Social Media
TIKTOK
We now have 347 "likes" on our TikTok page, 32 more than last month! Thank you to all those who participated in our awesome content creation.
Check out our page and subscribe!
FACEBOOK
Facebook lead generation allow us to develop new contacts every month.
In the last 2 months, we've obtained 462 Facebook leads, all of whom  are construction professionals.
98 of them received our samples, 77 sales opportunities were created in Salesforce, and 16 have started purchasing our products.
We've been visiting their construction sites with our Admobile stores on wheels to further promote our services.
INSTAGRAM
We held a contest on Instagram and offered a chance to construction professionals to win a box of 12 sealant sausages and 1 free caulking gun. 49 people liked the post and 20 people commented. Congratulations to @jasoncappadocia, the winner of this contest and thank you all for participating!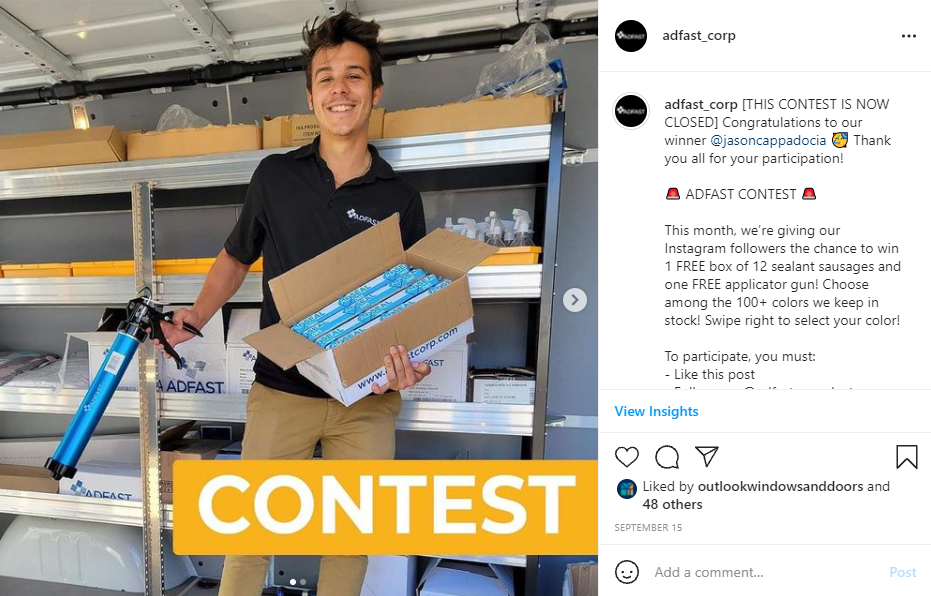 News #5: Adfast in the Media
DISCUSSION PANEL
The Adfast Human Resources team recently participated in a panel to discuss international recruitment.
Click here to view the discussion.
RADIO ADVERTISEMENT
We are very proud to announce that in addition to our daily commercials on Montreal's radio channel 94.3 Énergie, the station welcomed us on air as a it's new partner!
Click here to listen to the announcement
AERMQ KIOSK
Below is an excellent video of Dominique Perron discussing the competitive advantages of Adfast during an interview in Quebec City.
Click here to listen the French video or click here to see the AERMQ article
CNR – St Louis
Calli Lafolette and our St. Louis Admobile were featured in the St. Louis Construction News and Review magazine. The article highlighted our Admobile services as well as Calli's new sales role.


We also advertised in the virtual edition of the CNR magazine: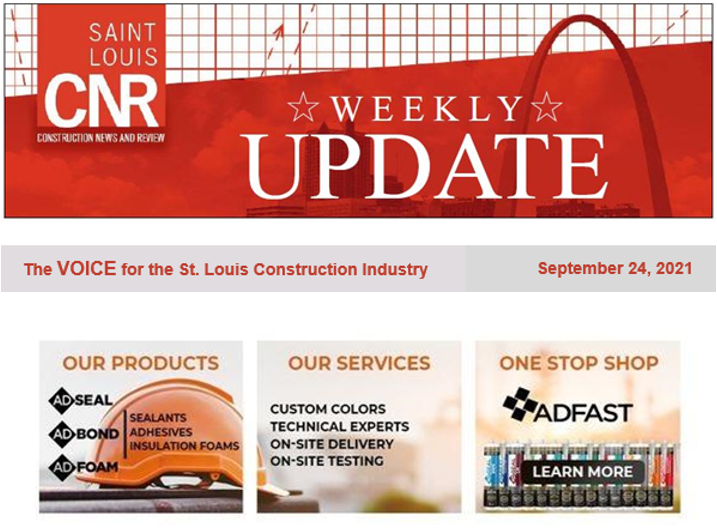 News #6: AVFQ Golf Tournament
Our technical sales team attended the AVFQ (Quebec Glazing and Fenestration Association) golf tournament to connect with customers and promote our online commerce platform as well as our fleet of Admobile stores on wheels.
Here is a picture of our beautiful kiosk and Admobile on the field!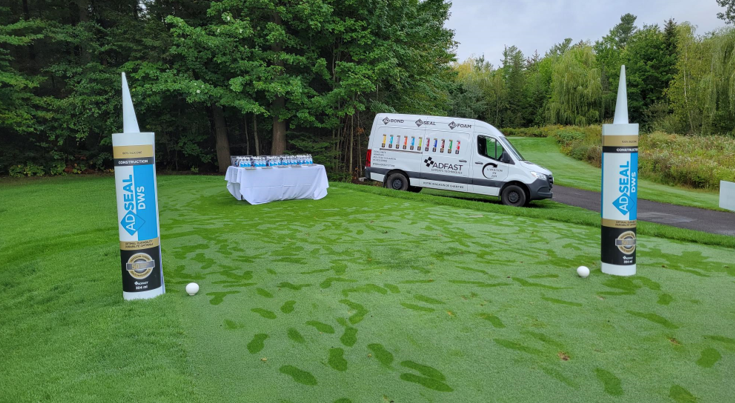 News #7: A retail sales record at Canac
Over 10,000 insulating foam cans and 12,000 sealant tubes and sausages were sold in a single week during the month of September at Canac retail stores.
This is a record!!!
Congratulations to all Adfast employees for your continued efforts!
 News #8: Adfast visibility
A.T.S Services, located in Collingwood Ontario, added the Adfast logo on their company van. We love partnerships with customers!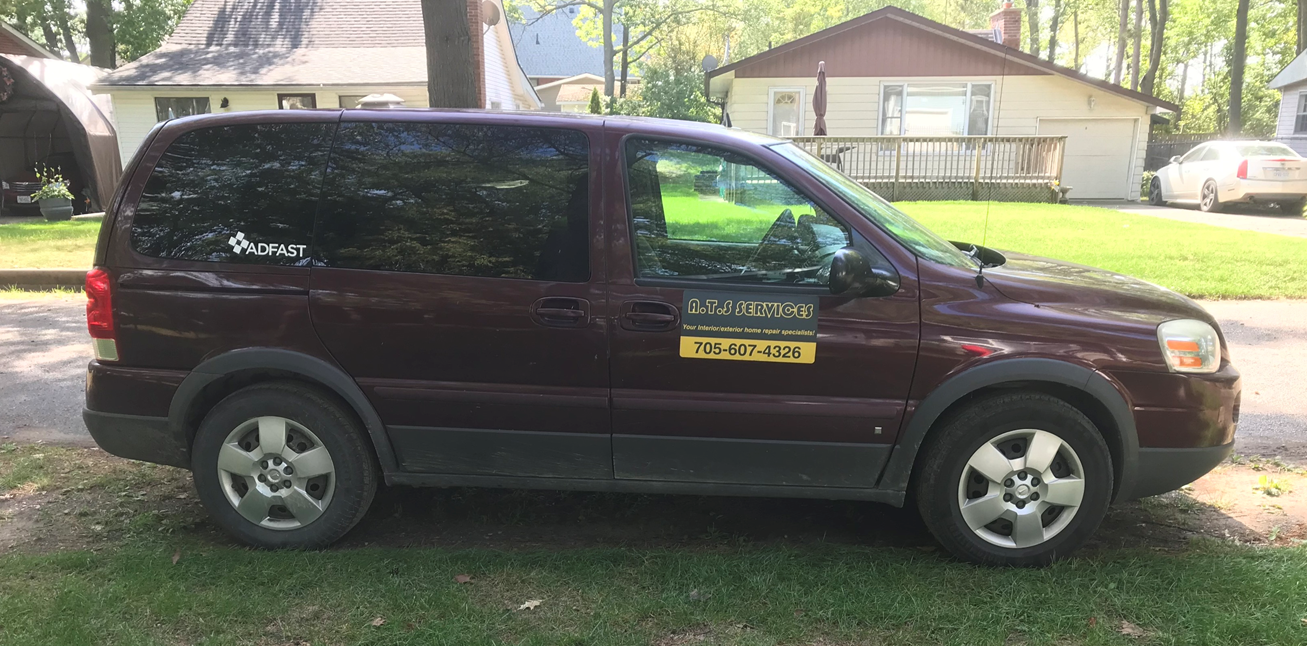 News #9:Technical Webinars for Architects
In September, 103 architectural firms attended our Adfast technical webinars and ATS seminars! Our expert testimonials often result in the addition of our products to major architectural specifications and, consequently, the use of Adfast products in many North American construction projects.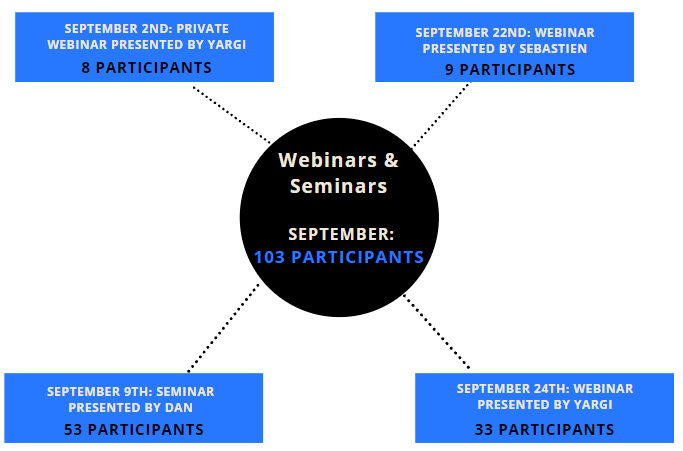 News #10: Yargi participated in the networking workshop with the TCA-Toronto Construction Association, which included 21 contractors – many of whom are interested in Adfast products!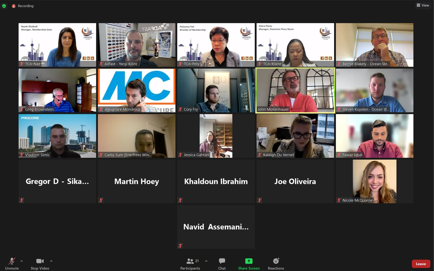 ​​​​​