The MCC team is back with the October 2021 edition of Adnews Monthly!
 News #1 : New Adfast team members
The Adfast family is growing! 6 new people have joined the team in the last month.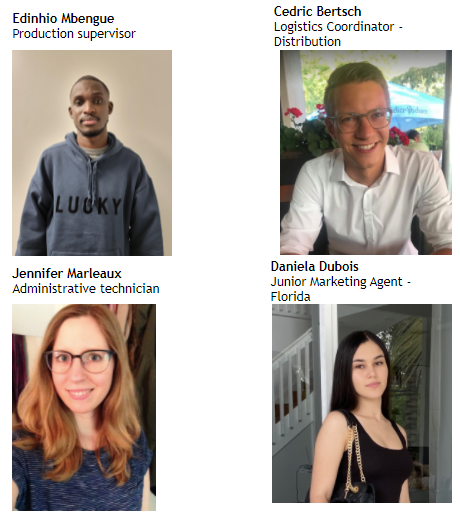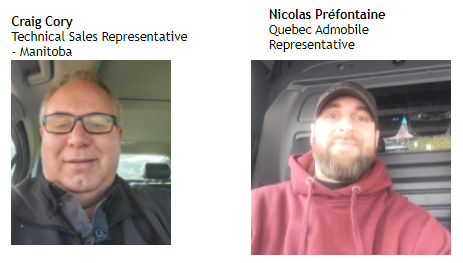 Congratulations and welcome to the team!
 News #2 : Human Resources
Amélie and Audrey are continuing their follow-up meetings for the well-being of employees at work. One of the initiatives is to set up a joint committee so that all employees can participate in the decision-making process. One or two representatives per department will be elected by you and they will have the opportunity to communicate any project or problem during the monthly meetings as well as suggest possible solutions.
We hope you had a happy Halloween 
Send us the best photos of your costumes by replying to this email and don't hesitate to send us your chocolates if you haven't eaten them, we can help  
 News #3 : New products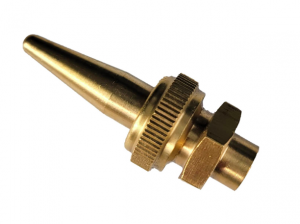 ► Adfoam Spray Nozzle
Our Adfoam Spray Nozzle has arrived and joined our range of installation accessories. This new foam spray tip that fits our ​​Adfoam Gun II.
► Adseal Wet Wipes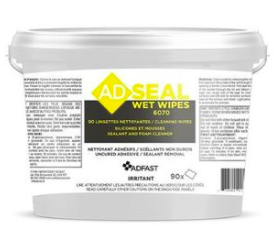 Our Wet Wipes are universal cleaning wipes that remove uncured foam, sealant and adhesive residue as well as any dirt on surfaces and tools.
► We have two new replacement tips for the Adseal 5 in 1 Multi Tool: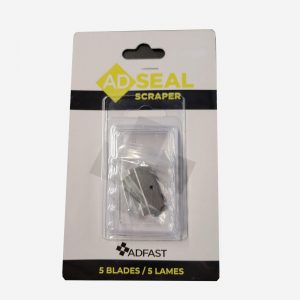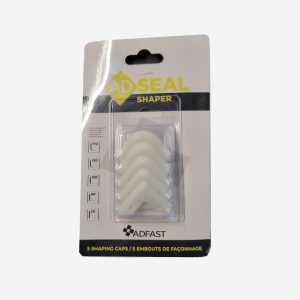 News #4 : Construction site
► The new Maestria Condominiums project in Montreal is currently underway. Certain Adfast products are used for this construction, such as our 4580 sealant, 1875 insulating foam, and our installation accessories. Over 1000 cases of our sausages will be used! This project is spread over 5 years and will be one of the tallest towers in Montreal.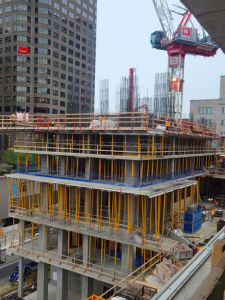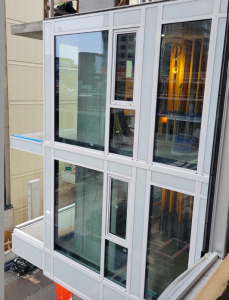 Final result: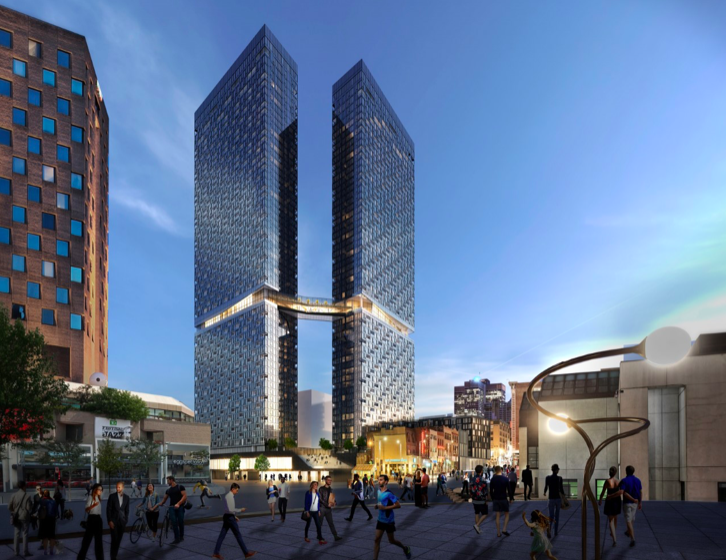 ► In addition, our Adfoam 1865 insulation foam was specified on an architect's specification for a large LEED green building from the NRC – (National Research Council of Canada) in Mississauga, Ontario.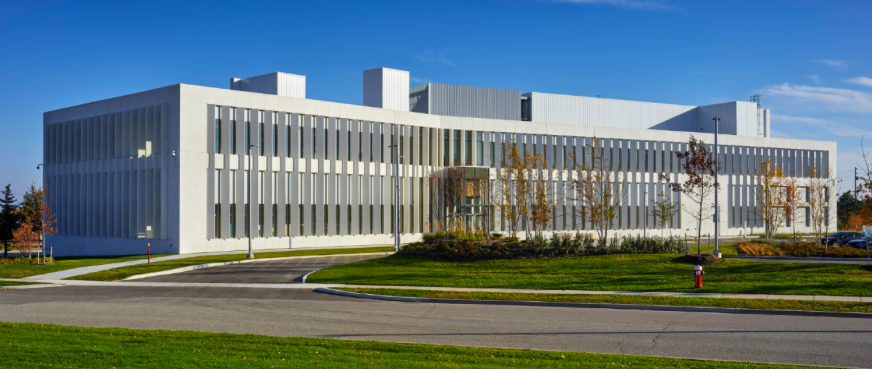 News #5 : Adfast Presence in the Social Media
TIKTOK
We now have 388 likes on our TikTok page, 41 more than last month!Go take a look and subscribe!
INSTAGRAM
We have a new prospect thanks to our Instagram contest for Adseal Wet Wipes!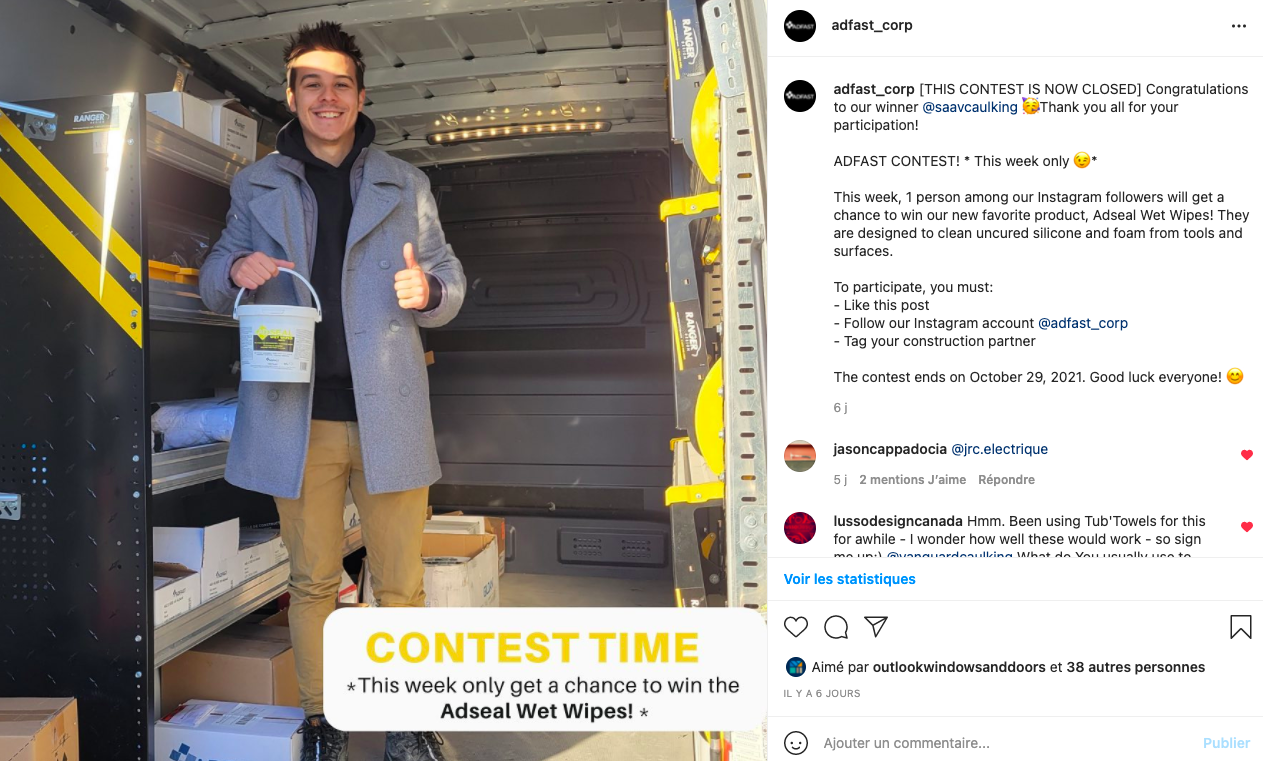 News #6 : Adfast in the Medias
RADIO PUBLICITY
Have you heard our Admobile radio advertisement on Montreal's 94.3 Énergie channel?
Click here to listen
LES AFFAIRES JOURNAL
An article on Adfast appeared in Montreal's Les Affaires newspaper. We discussed the issue of manufacturing in Canada.
Click here to read the article.
LE RÉDACTEUR EN BREF JOURNAL
​​​​​​Adfast is very happy to have been part of Montreal's DCC newspaper.
Click here to read the article.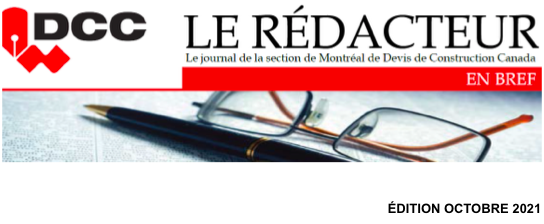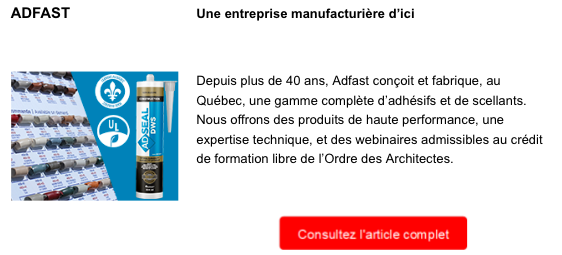 News #7 : Adfast Ottawa
We've finished renovating our new Ottawa office! We're getting ready to fill the warehouse.
Before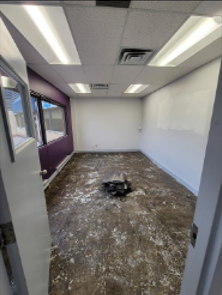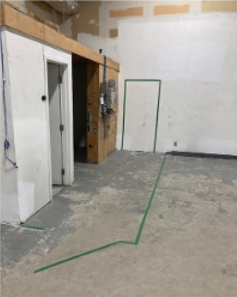 After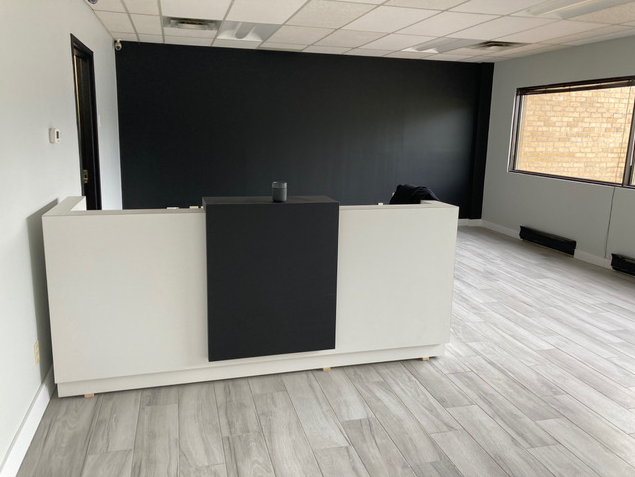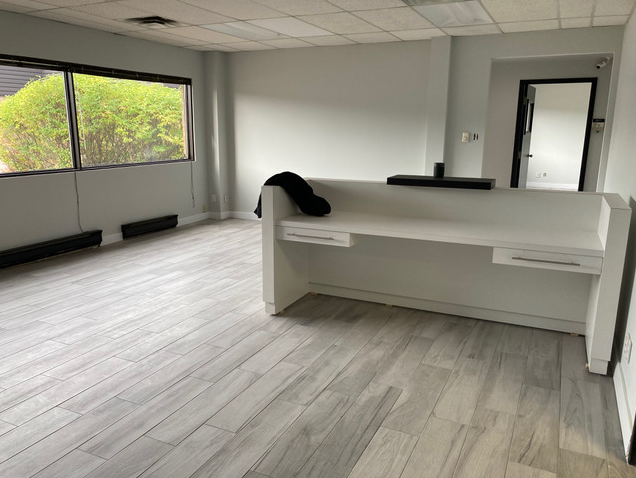 News #8 : Sales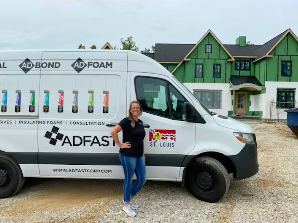 Calli, our St-Louis Admobile sales representative closed 5 new accounts since she started on the road a few weeks ago !!! Congratulations and keep up the excellent work.
 News #9 : Let's talk about Adfast Quality
We would like to remind everyone of our Adfast quality policy. Thank you for respecting these three elements at all times in our workplace.
QUALITY POLICY
1- Ensure a safe work environment for employees
2- Exceed the expectations of our most demanding customers
3- Work with the objective to increase efficiency and implement continuous improvement
​​​
  News #10 : Technical Webinars for Architects