The MCC team is back with the March edition of Adnews Monthly!
 News #1 : New employees
​
We're growing! This month we've welcomed 12 new team members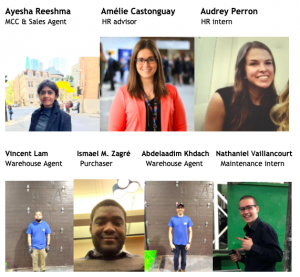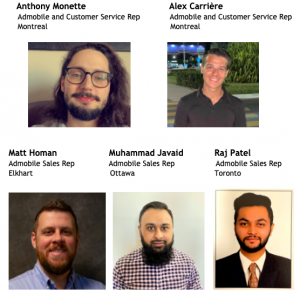 Congratulations and welcome to the team!
News #2 : Important Nomination
► Director Nomination
We are pleased to announce the appointment of Thierno Diallo as Quality Director. He will be responsible for the management of the compliance laboratory, the quality control team as well as quality assurance (ISO, continuous improvement and non-conformance program).
Congratulations!
 News #3 : Global Industry 4.0 Conference
Adfast represented Canada during the Euro-Mediterranean Industry 4.0 international fair.
Our CEO Yves Dandurand presented Adfast's vision, corporate culture, and digital transformation success.
News #4 : New installations and extension of our factories
Adfast factories are already operating at full capacity, producing 12 batches per day, and it's only March! The installation of new production equipment to increase capacity is underway.
TIKTOK
Adfast has officially joined TikTok social media! Our team had fun creating humorous content. We want to diversify our audience and share different and innovative content!
Watch our last three videos!
  News #5 : Virtual visit for the Invest In Quebec group (Investissement Québec)
On February 25th, we presented our production factories to 30 companies during a virtual tour, as part of the Productivity-Innovation Lab initiative organized by Investissement Québec.
View the entire presentation here! Great job to the whole team!
News #6 : Aqmat Marketing Award Finalist
We are one of three Aqmat Gala finalists for the perspective award, which honors outstanding marketing allowing a company to differentiate itself from competitors. We are honored for our Admobile stores on wheels.
The winner will be announced during the virtual event Saturday, March 20, 2021. Click here for a free ticket!
New #7: New pages on our website
Check out our new online tool page on www.adfastcorp.com/en/ !

Also, check out our new Find a Store page which allows customers to find the nearest Adfast store or distributor according to their location:
News #8 : Beginning of dosing collection of silicon line E4
During production, our mixing operators no longer need to search for the product recipe among the dozens that exist. The recipe that is scheduled is automatically selected and the quantities of each raw material to be injected is fully automated and controlled by the MES (Manufacturing Execution System)
The MES also records each step performed. When we gather enough data, we will try to detect possible errors in advance, such as part wear or product leakage, and alert production and maintenance predictively, therefore guaranteeing a better product quality at the end.
News #9 : Inventory management of maintenance parts
Our MES (Manufacturing Execution System) now allows inventory management of replacement parts for maintenance. Parts are listed by production line and exploded drawings of our machines are accessible to help maintenance operators. Soon, the use of a replacement part will trigger a purchase requisition in our ERP.
  News #10 : Adfast Technical webinars for Architects
In February, 118 architectural firms attended our Adfast technical webinars. Our expert testimony often results in the addition of our products on architectural master specifications and, as a result, the use of Adfast products in many North American construction projects.