The MCC team is back with the July edition of Adnews Monthly!
We hope you enjoyed your vacations!
  News #1 : New Adfast team members
​
We're growing! This month we've welcomed 14 new team members.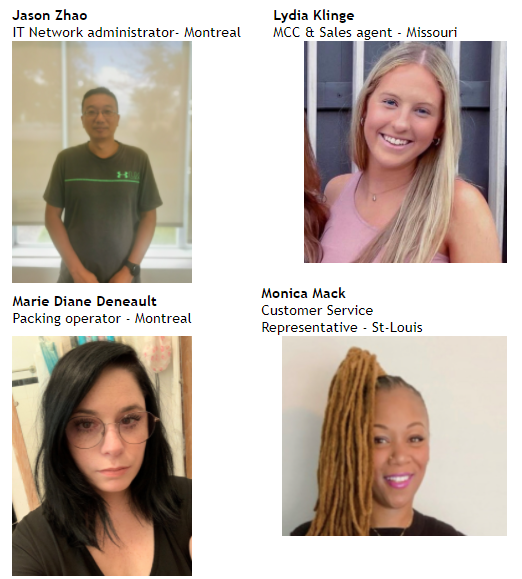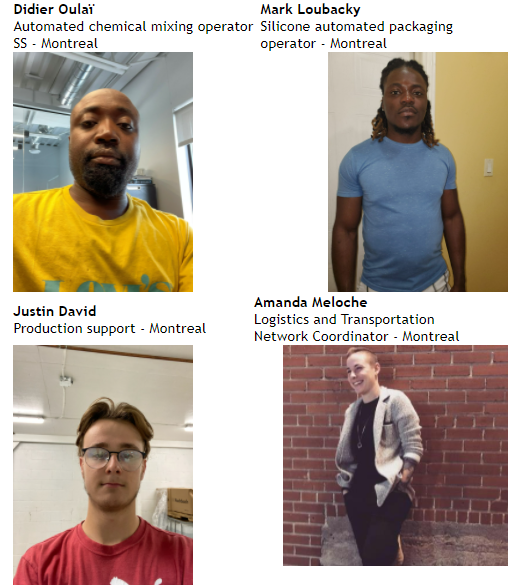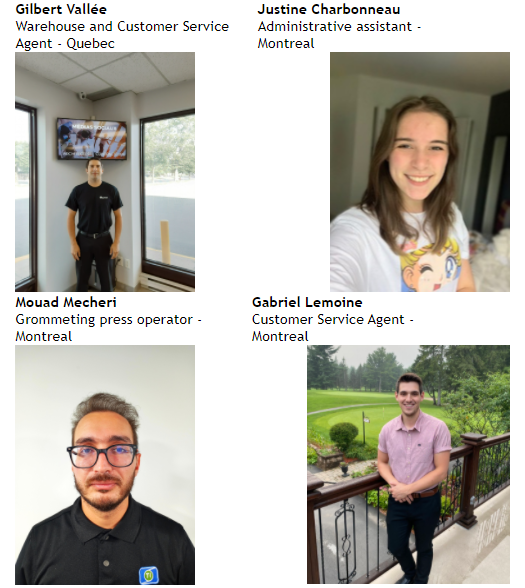 Congratulations and welcome to the team!
 News #2 : Adrobot
We have also welcomed our brand new Adrobot to the team! So far, it has learned to apply sealant and draw our logo. Stay tuned for more photos and videos of our Adrobot in action on our social media!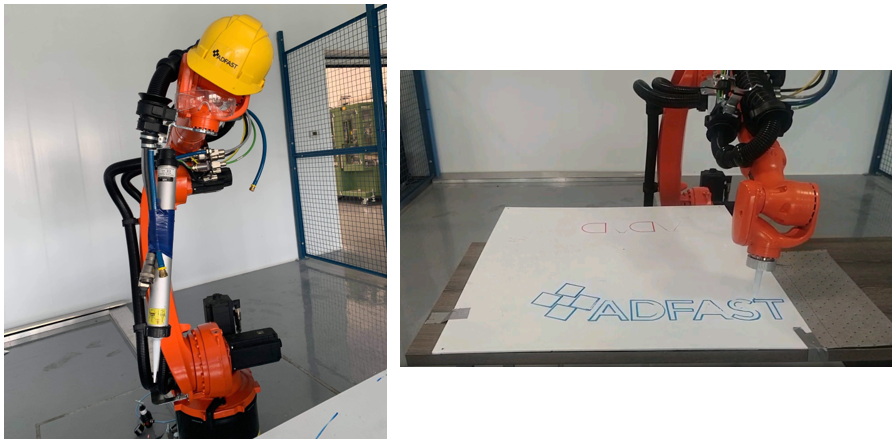 News #3 : Annual AERMQ Golf Tournament
On July 6th, Adfast had the pleasure to participate in the AERMQ – Association of Quebec Wall Covering Contractors' annual golf tournament at Golf Le Mirage! Throughout the day, we were introduced to current and potential clients, all of whom posed with our Admobile!
  Click here to see the complete album.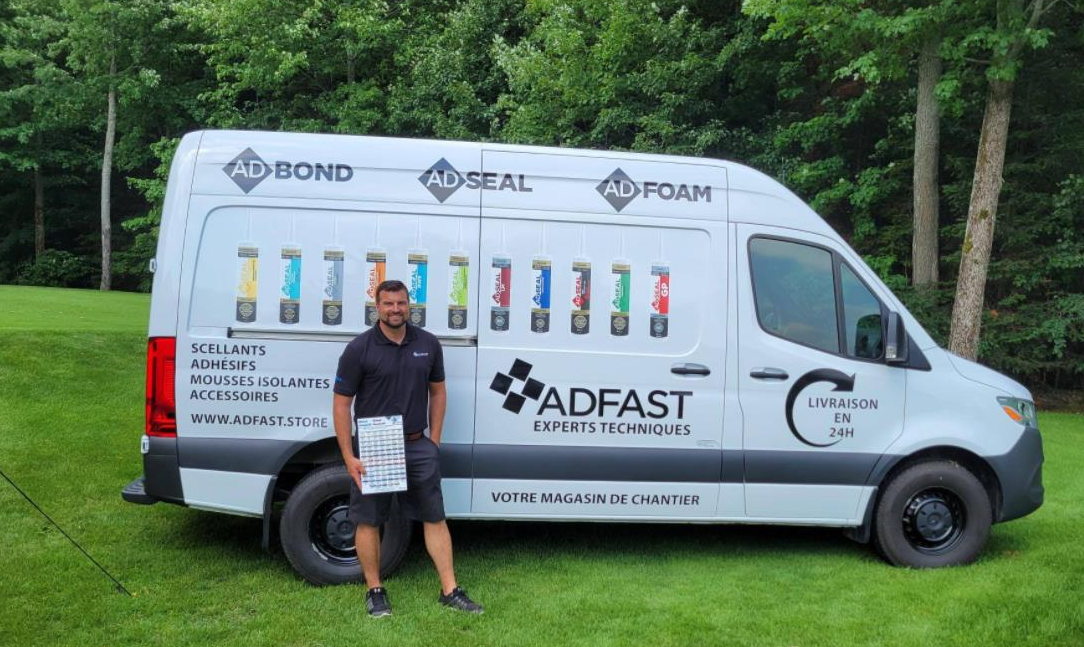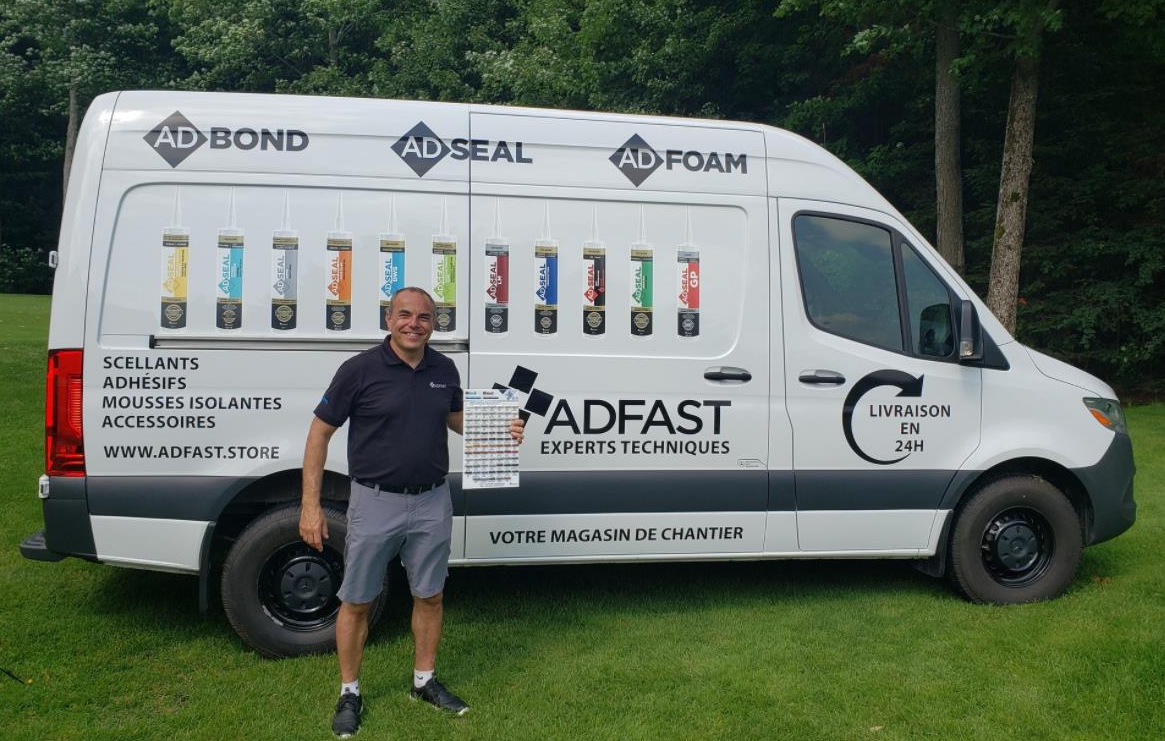 News #4 : HR Department
Thank you to everyone who responded to the Workplace Wellness Survey. Amélie and Audrey are currently analyzing the results and developing an action plan to make any necessary improvements.
  For any requests related to Human Resources, we invite you to send an email to hr@adfastcorp.com   
 News #5 : Toronto Adstore
Our Toronto office renovations are almost complete. These will provide a much larger and more welcoming space for customers visiting our Adstore.
Click here to watch a video of the newly-renovated Toronto Adstore!
   News #6 : Admobile
Our new St-Louis in St. Louis made its first visits in July. Here's a picture of our Admobile delivering products to be used in the construction of the new AC Hotel in Chesterfield, Missouri!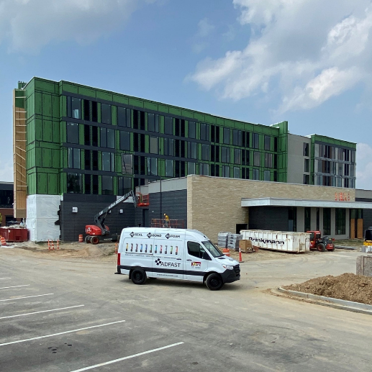 News #7 : Adfast Technical webinars for Architects
In July, 126 architectural firms attended our Adfast technical webinars! Our expert testimony often results in the addition of our products on architectural master specifications and, as a result, the use of Adfast products in many North American construction projects.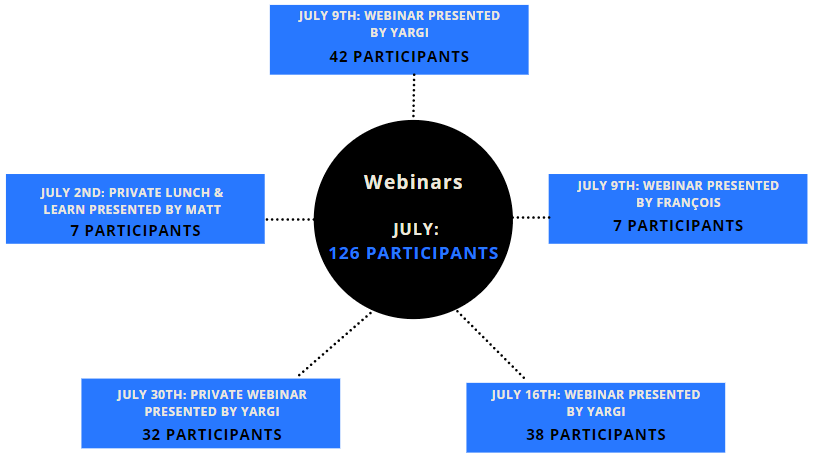 Matt Klinge giving an expert Lunch & learn training to the Ebersoldt & Associates architectural firm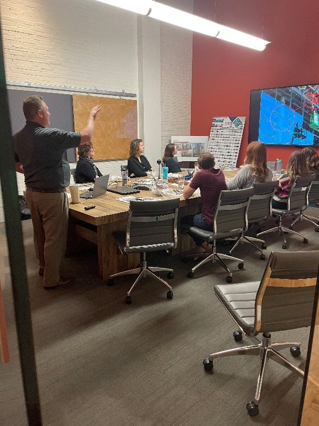 News #8 : Social Media
TIKTOK
We now have 273 likes on our TikTok page, an increase of 47 since last month!
A big thanks to all our content creators in our team! 
Go take a look at our page now and subscribe!
Until next time! 
Marketing Team, Customer Centers, eCommerce Adfast