The MCC team is back with the August 2021 edition of Adnews Monthly!
  News #1 : New Adfast team members
​
The Adfast family is growing! 3 new people have joined the team in the last month. 
Nikki Wu
UX/UI Web Designer – Vancouver
Sihem Kouider Aissa
Purchaser – Montréal
Emmanuel Bangoura
Automated packaging operator – Montreal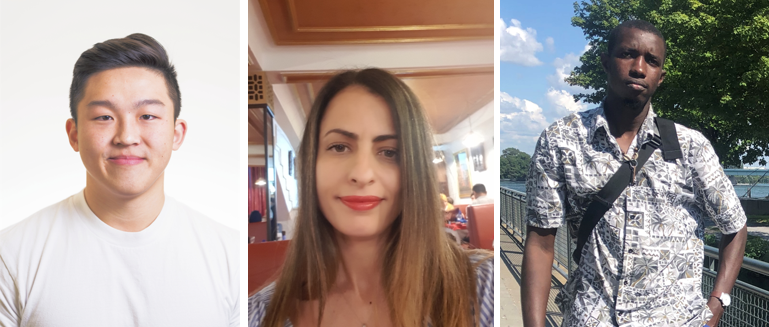 Congratulations and welcome to the team!
                 ​​​​
  News #2 : New appointment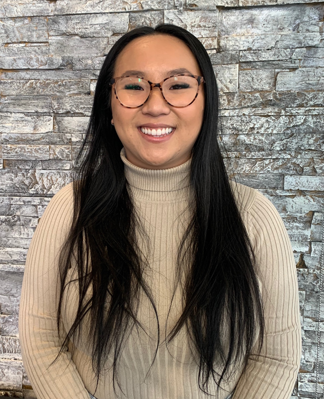 It is with great pleasure that we announce the appointment of Thanh Vi Dang to the position of Junior Production Director. With her leadership, her great sense of responsibility
and her collaborative vision, she will take part in several projects to improve our production efficiency, quality, and processes.
Congratulations Thanh Vi!
​​​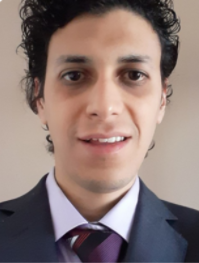 Over the past few months, we have seen Nassim grow in his position as Packaging Operator. Because of his quality work, he was promoted to the position of Quality Control Technician.Congratulations and good luck in this new challenge!
 News #3 : Adfast Advertising
RADIO 
Adfast ads have run several times per day on a Montréal radio station, Énergie 94.3, during the month of August. The ads will continue to run in September and October.
Click here to listen!
​​​​​
MAGAZINE 
Adfast advertised in the oldest magazine specializing in the RV industry.
Click here to read the article!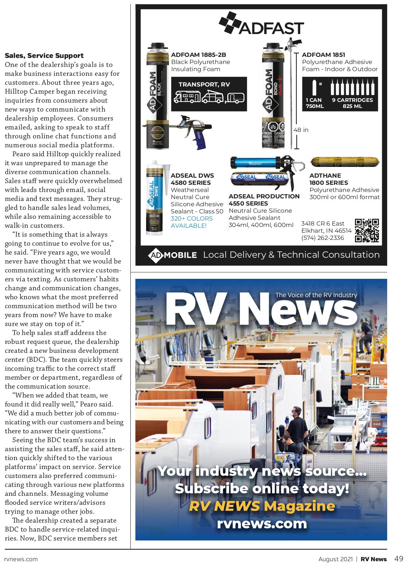 We also advertised 10 of our products in the annual AQMAT catalog, which is sent to hardware stores and renovation centers all across Canada.
Click here to read the article!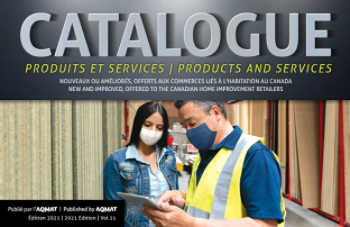 News #4 : Large-scale projects
Adfast is now partnering with new clients in building restoration. Our products are currently being used on two of their major projects:
• The Rockhill in Montreal: Our products will be used to replace the joints in 6 towers . This project represents 8000 to 9000 sealant sausages over 2 years!
• The Globe International in Montreal will require 1000 to 2000 sausages from Adseal 4600 LM.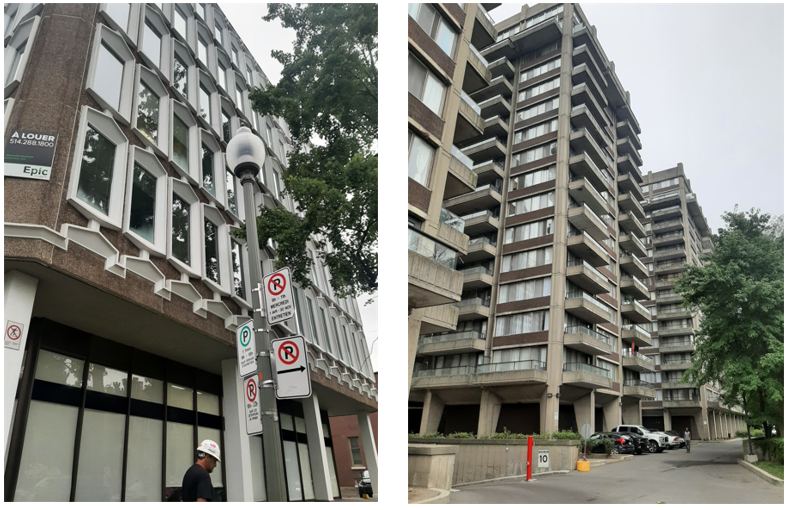 ​​​​​​ ​News #5 : HR Department
The Human Resources Department wishes the extended Adfast family, which includes your young adults and children, a great start to the school year 
  For all inquiries regarding the Human Resources Department, we invite you to send an email to hr@adfastcorp.com
 News #6 : Let's talk about quality!
5S internal audits
5S audits are now back in the workplace. The 5S management method allows for efficiency in the workplace and a smooth flow of operations.
The 5S's are the following:
• Sort; sort items at a given workstation
• Set in order; Determine a place for each work tool so that you can find what you need when you need it
• Shine; clean the workstation
• Standardize; establish work methods and ensure that they are followed by all those working in the same area
• Sustain; integrate rules related to the 5S method so that it is maintained
The 5S method is not yet present everywhere. Once the process is mastered in our production plants and laboratories, we will implement it in the other departments of the company.
The results of the audit are as follows: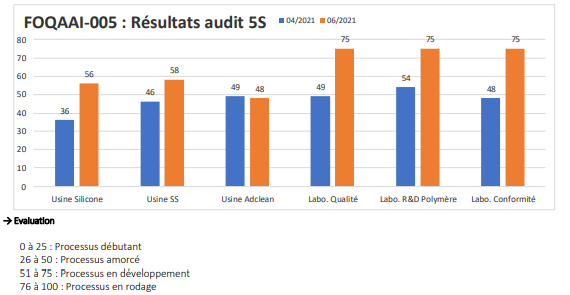 The goal is to achieve 5S mastery throughout the company!
ISO External Audits
► In preparation for the external ISO 9001 audit in January 2022, our internal audits will take place from September to November.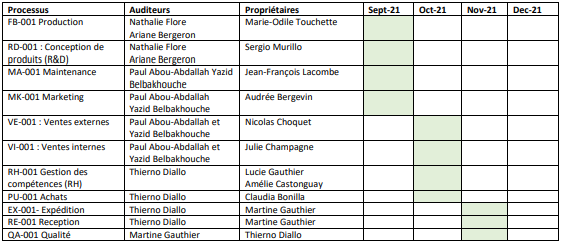 News #7 : Adfast locations
Our Winnipeg office got a makeover! Look at it shine with a new Adfast sign!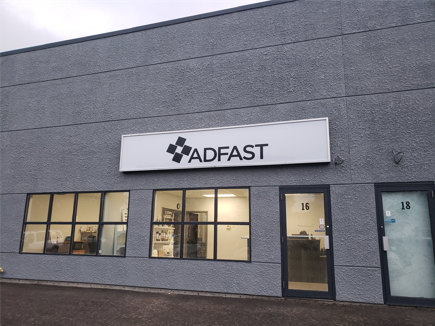 News #8 : Technical Webinars for Architects
In August, 92 architectural firms participated in our Adfast technical webinars and ATS seminars! Our expert testimonials often result in the addition of our products to major architectural specifications and, consequently, the use of Adfast products in many North American construction projects.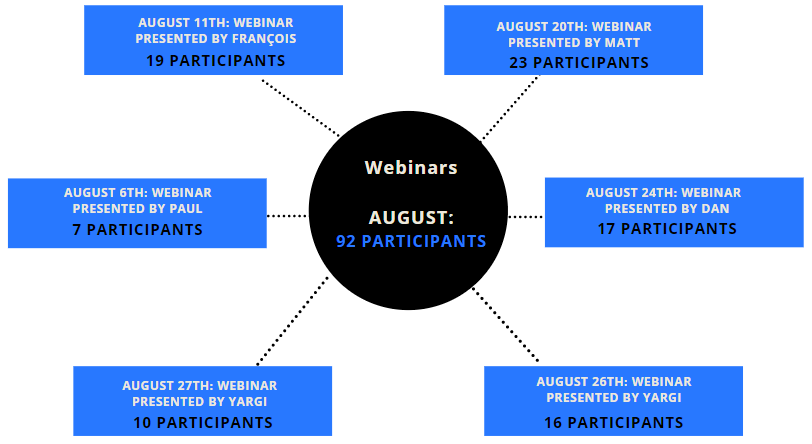 Congratulations to Dan for his excellent presentation at the American Institute of Architects (AIA) Architect Convention. A total of 250 architects attended, a record for Adfast!
News #9 : Social Media
FACEBOOK
Adfast gave its Facebook subscribers a chance to win a DEWALT toolbox filled with star Adfast products, a prize valued at $400!
243 people entered the contest and we received 299 post likes as well as 95 post shares!!!
Congratulations to Guy Girard, the winner of the contest! His gift will be delivered in person by none other than Erick Hamel and François Mailhot in our Québec city Admobile.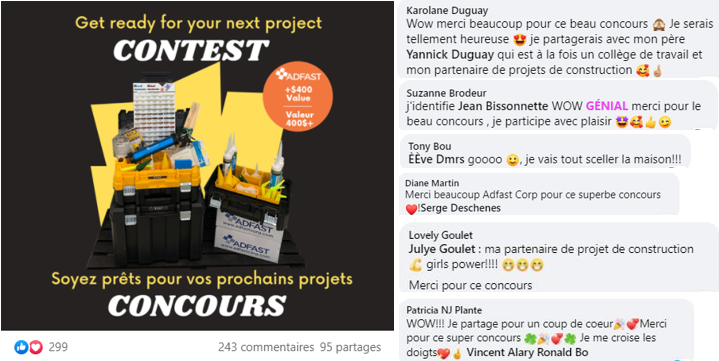 Yargi and Raj with QC-Quality Carpentry in Toronto​​​​​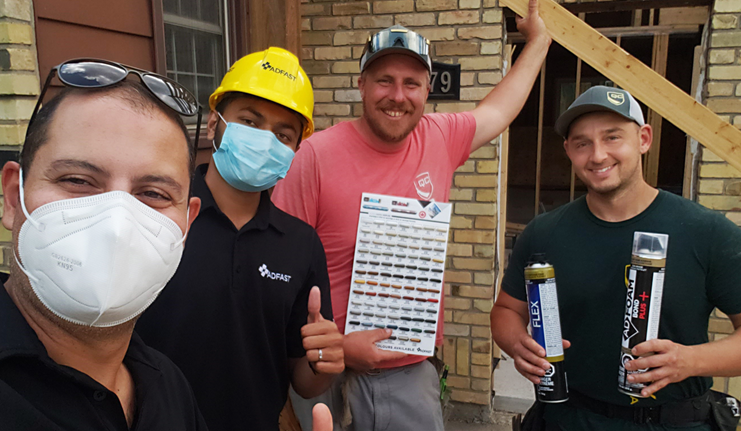 TIKTOK
We now have 315 "likes" on our TikTok page, 42 more than last month!
Thanks to all those who participate in the awesome content creation