The MCC team is back with the April 2022 Adnews edition! 
News #1 : New Adfast team members
The Adfast family is growing! 8 new members have joined the team in the last month.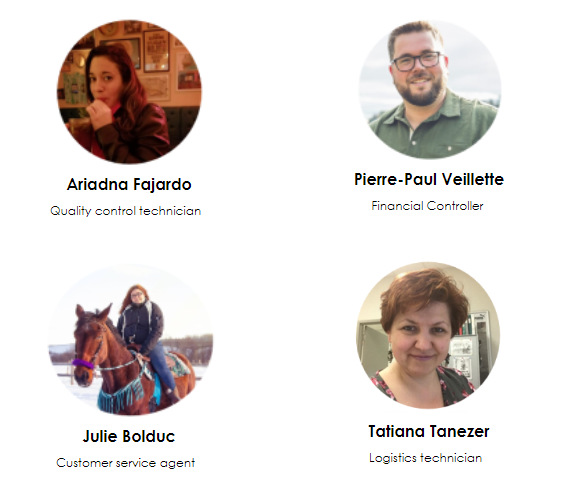 We would also like to welcome Mohamd Kheder, Manuel Gadrinab, Nathan Nicanor and Francis Deschamps-Boyer
Welcome to the large Adfast family!
News #2 : Adfast is reducing its environmental footprint!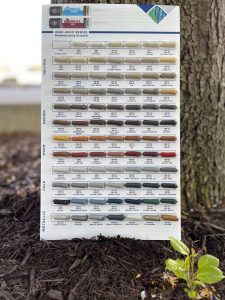 We are in the process of obtaining ISO-14001 certification, an international standard for environmental management. Adfast is committed to becoming a leader in responsible and sustainable practices within chemical engineering and manufacturing. Action plans to reduce the use of energy, water, machine parts, toxic raw materials, and plastic packaging are underway!
Click here to see our new environmental policy >
News #3 : Technical Training on products & applications
Cy Conner, our new Atlanta technical sales representative, spent 1 week at Montreal headquarters to learn about our products, our customers, and our competitive advantages. The better we understand our customer's applications and needs, the better we will become at delighting them with personalised products and services!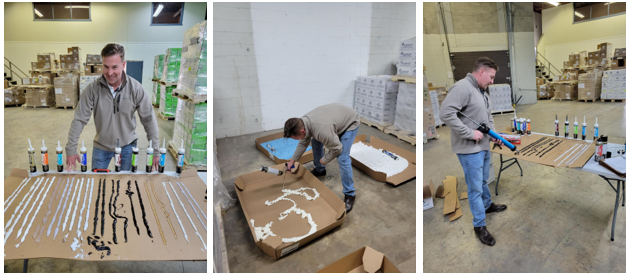 News #4 : Grommeting Team in Mexico
Our Grommeting team spent 1 week in Mexico to meet some of our customers and better understand their needs. These are the partnerships that build our future!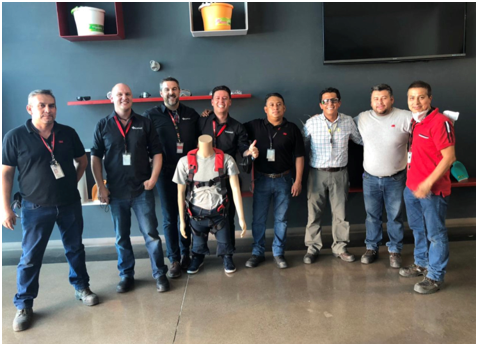 News #5 : Project built with Adfast silicone and insulating foam!
News #6 : WAC 2022
Our R&D team spent 1 week in Chicago to the World Adhesive & Sealant Conference (WAC). They attended various conferences on raw materials and adhesives and sealant technologies. They also met interesting suppliers.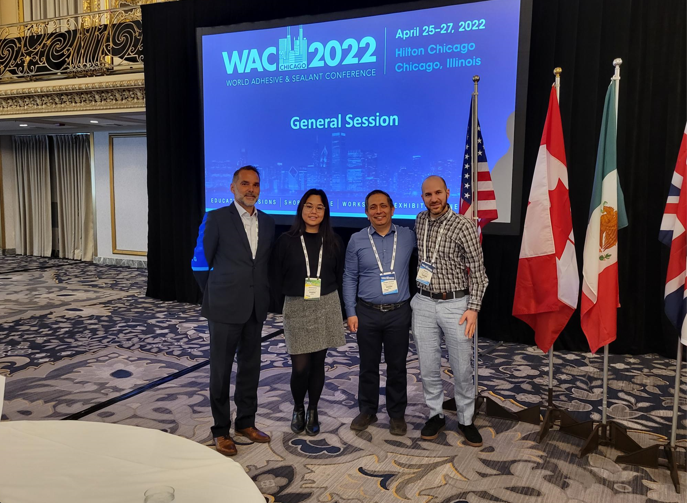 News #7 : A rumor is circulating at Adfast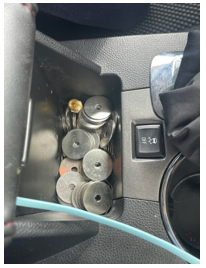 During their trip to Florida, Denis, Dominique, Matt et Cy discovered washers in Paul's cup holder…
It seems that he uses these washers at toll stations on the highway…
Is it true or not…we will never know
News #8 : Adfast location of the month
Our Toronto Adstore was recently renovated, and the product display section is starting to take shape!