The MCC team is back with the April edition of Adnews Monthly!
  News #1 : New employees
​
We're growing! This month we've welcomed 8 new team members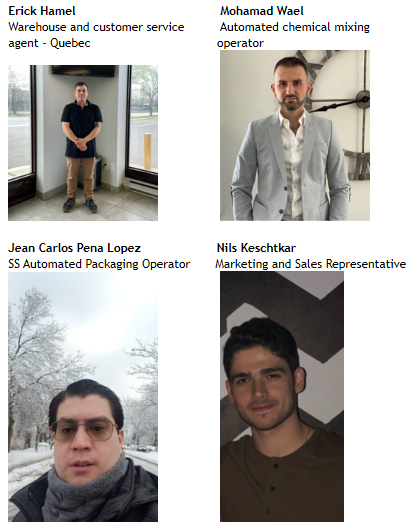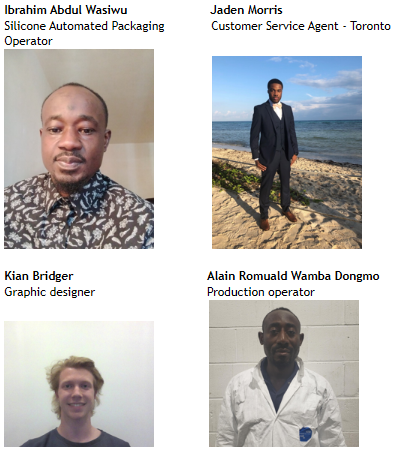 Congratulations and welcome to the team!
  News #2 : Newborn
On May 3rd, Mohammed Ben Larbi, Director of Data Science for Adfast grommeting, and his wife welcomed their first baby. The Adfast family would like to congratulate the new parents and extend our best wishes to all three.
 News #3 : APCHQ Montreal Metropolitain
Adfast was the featured exhibitor in the 4th edition of The Meeting of Experts, organized by the APCHQ. This association is the most important of entrepreneurs in Canada. It shares videos, articles, meetings and conferences in order to promote prosperity within Quebec's housing market.
Click here to see the website !
 News #4 : Adfast in the media

  The Montréal Journal published an article on March 17th highlighting the continued growth of Adfast during the pandemic situation.
Click here to see the article !
  A second article appeared in the Trois-Rivières newspaper, "Le
Nouvelliste", highlighting the journey of our CEO, Yves Dandurand, as a former professional hockey player.
Click here to see the article !
                                
  News #5 : AQMAT Magazine
​​​​​Thanks to Denis Perron, Yves Dandurand, Nicolas Choquet and Ghislaine Hankare who secretly organized this beautiful montage with AQMAT IMPACT. AQMAT is a business community including dealers, distributors and manufacturers of hardware and building materials. The magazine published this spring featured women in the construction industry.
We are honored to be part of such an amazing company as Adfast.​​​​​!
Click here yo see the full article !
 News #6 : Automated text messages for our Admobiles
​​​​​Customers who buy through our Admobiles now receive automated text messages. They are notified when the Admobile is on its way as well as when it has arrived so that customers can meet our technical sales rep on site! Our customers can also respond by text message throughout the day if they want to add products to their existing order.
News #7 : Social media
TIKTOK
We've already reached 147 likes on our new TikTok page. We also have over 200 views on all of our videos, including one that reached 705 views Thanks to everyone who helped create the videos. 
Go take a look at our page now and subscribe !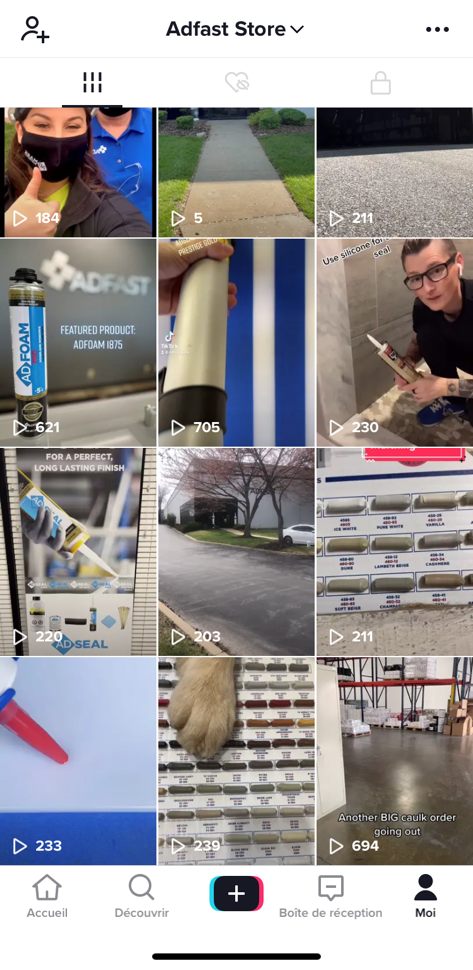 FACEBOOK
Adfast is now advertising through a Facebook platform called "lead generation". A defined audience within the construction market was targeted in the different cities we operate in. This target audience sees Adfast advertisements in their feed and can request a free color chart. In total, 26 qualified leads were generated in the month of April. All that remains is for the representatives to follow up with them to convert them into paying customers!
  News #8 : Montreal customer service renovation
Here is an overview of our new Adstore in Montreal. We have a much larger and more welcoming space for customers!
Before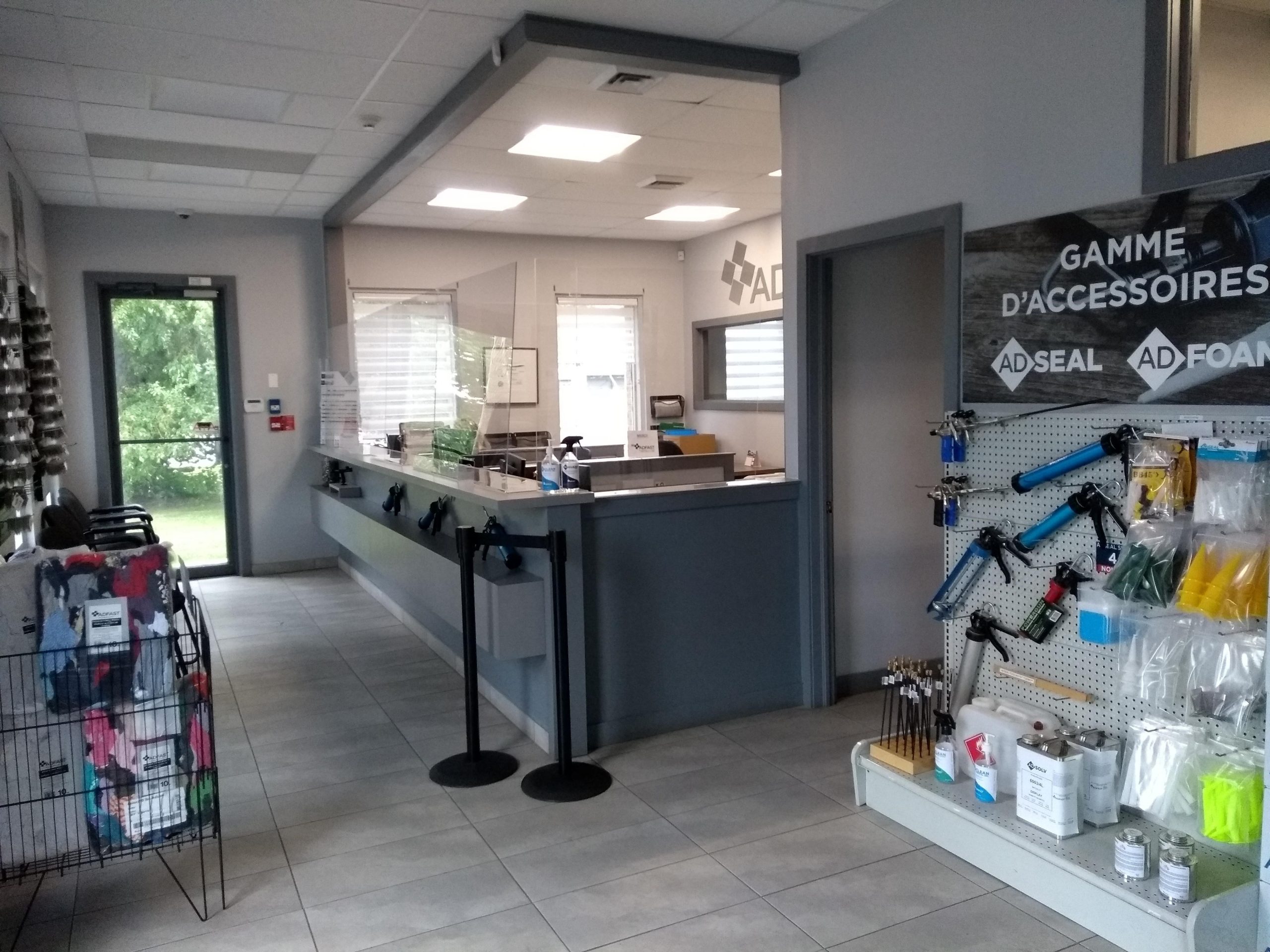 After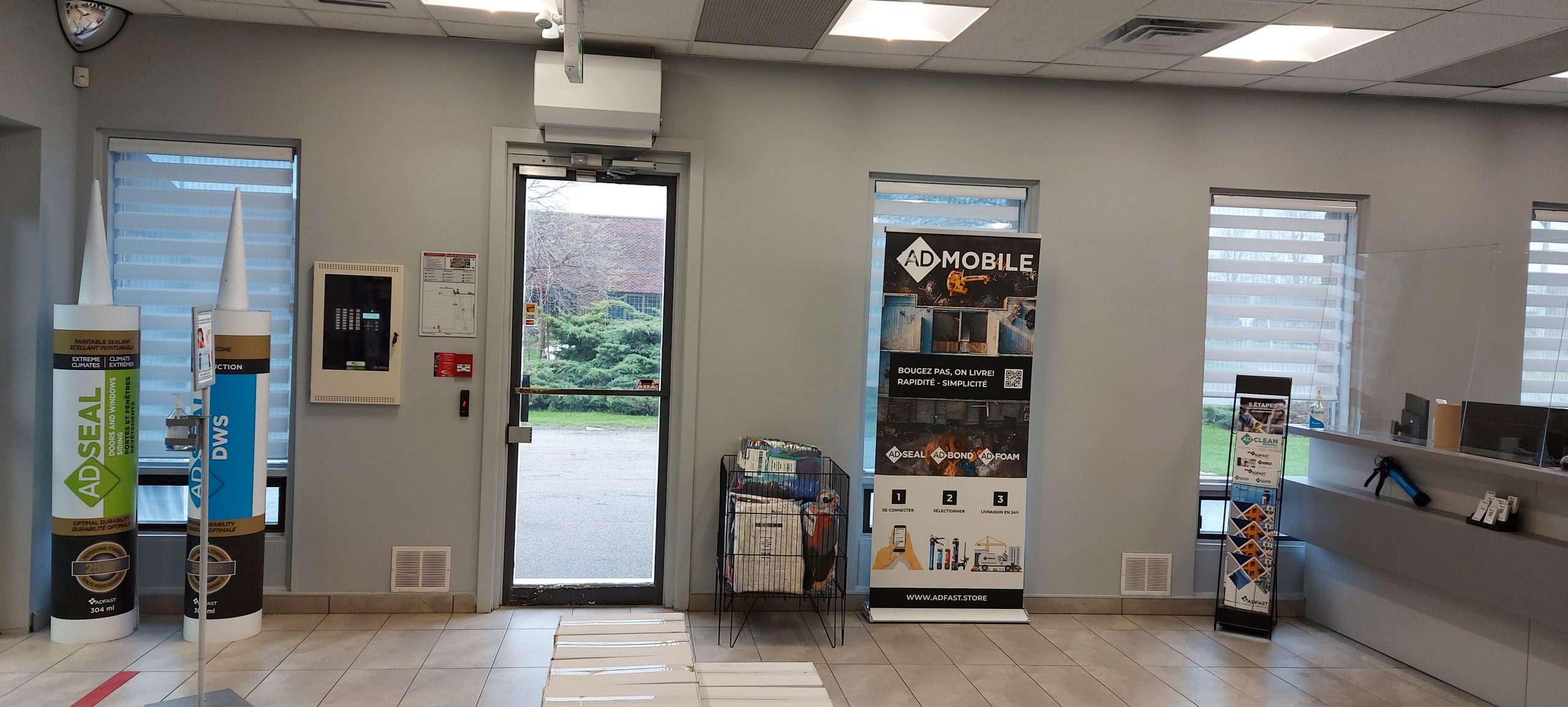 News #9 : Purchasing Department
The pandemic has created raw material shortages for several of our suppliers. Every day, the purchasing department faces this problem and works very hard to secure the raw materials necessary to supply the increase in our sales and thus avoid interruptions to our production lines. We want to highlight the hard work executed by the purchasing department. From the whole Adfast team: Thank you and keep up the good work!
 News #10 : New association
We are now members of the SWA – Sealant and Waterproofing Association. The organization is part of the TCA – Toronto Construction Association, and will allow us to network with construction professionals. Adfast will be included in their directory, thereby increasing our company and brand recognition. We will be able to join the events organized by both associations. A very special thank you to Yargi, Jim and Nic for this accomplishment!

 News #11 : Ecologo certification
Adfast is now LEED Ecologo certified for 5 of our products. Ecologo products, services and packaging are certified for their reduced environmental impact. This certification also indicates that our products have undergone rigorous scientific tests to comply with environmental performance standards.
Visit their website to see our certified products.
  News #12 : Adfast Technical webinars for Architects
In April, 134 architectural firms attended our Adfast technical webinars. Our expert testimony often results in the addition of our products on architectural master specifications and, as a result, the use of Adfast products in many North American construction projects.